Are you thinking of trying to restore an old orchard, plant up a new area of fruit trees, or simply care for the fruit in your garden? There is a wealth of information available to anyone interested in the care and management of orchards. However, before starting work it is important to have a clear idea of what you want from your orchard.
In the past, orchards were an important source of income from the fruit they produced and management techniques focused on the priorities at that time. Today, orchard management can mean different things to different people:
Healthier trees, which will live on productively for years
Better quality better flavoured fruit
A productive wood pasture system
Engaging a community group in outdoor activities
Interesting wildlife with greater biodiversity
New enterprises
Something beautiful to look at and use
A precious resource for future generations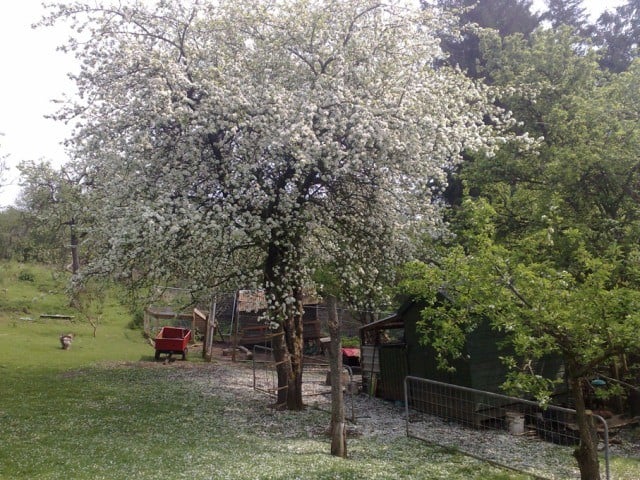 Most people would wish to see a number of these benefits from their orchard. Some orchards are managed for a particular purpose, such as enhancement of wildlife, a facility for the community, or a quality fruit product for market. How an orchard is managed will obviously depend on your goals but producing healthy trees will be a must for any management plan.
The information on these pages relates to the more general methods, problems and challenges of environmentally sensitive orchards management for a range of benefits. It also looks at issues that are particularly relevant to conditions within the Clyde Valley.